Testimonials
STEPHANIE MILLWARD OLYMPIC SWIMMER - TEAM GB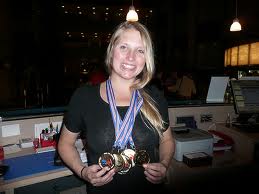 An inspiration! When I met Andy Milton I was amazed at how easy he is to talk to. The words just came out in one long run and he listened with open ears remembering every word so that next time you are feeling unsure of yourself he will recall what you had originally said and reply with this proof to strengthen his words. I kept informaing Andy of things I could not do and reasons why not but the "I can not's" were then changed to "I can's" and the possibilities of reaching my impossible dreams were brought closer and I was left stronger and happer and the inabilities I had before were made easy enough for me to be able to do whenever I desired most. Andy Milton brings the dreams alive and he makes the mile walk seem only a step away, so close even though it is so far. Whenever something needed to be done he did not rest until it was completed to the best of his perfectionist ways. He pushed himself to do everything in his power to bring my life back to a wonderful existence and made me smile almost every day just from his comments and his strength. Andy Milton is thankfully a friend for life and I feel comfored by knowing he is always there if I need him. Andy is a charming man with a lovely family, in an often difficult world. A true inspiration in my eyes!
MARK HUCKLEBRIDGE FORMER WORLD/BRITISH MOTOR CROSS CHAMPIONSHIP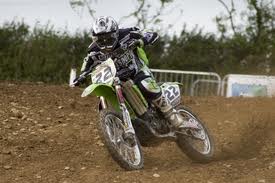 Andy and his Team at Inspiration World provided The British Motor Cross Team at Bath University with training which covered many aspects of performance, motivation, strategies and enhancing self confidence. The training was carried out over a number of sessions and was made inspirational, motivational, fun, interactive and informative. All the team felt that they really benefited from the activities and training carried out by Inspiration World.
On a personal note I have also received excellent one on one personal and business coaching from Andy which has helped me in both my personal and business life. I would like to thank Andy for his help and would recommend Inspiration World's services to anyone seeking to change their life, increase their performance and get motivated.
MICHAEL
In the midst of a mid-50 something crisis and returning from working overseas , I thought my management days were over and I was destined to the minimum wage stacking shelves at B&Q or Tesco. That was until I found the power of positive belief through NLP. Andy Milton took me through the amazing time - line therapy on the 11th May 2007, which helped dispel my limiting beliefs and focus on building my future. The plans I made that day have been put into reality and I now own my own successful training company providing process improvement, teambuilding and project management skills to several major clients. I am booked solid for the next 3 months. Most importantly, I am at the most creative point in my life, generating highly interactive training courses which always score 10/10 in interest and relevance from my candidates. Facilitating that change on the 11th May has given me a new direction and purpose. Brilliant.
JUNE HALE – BRIGHTON COLLEGE OF CLINICAL HYPNOTHERAPY
Andy is an extremely enthusiastic and energetic speaker and really knows his stuff.
The whole day was very informative but also great fun. The students were still
talking about it the following day. We will certainly be asking Andy to come back
again next year!
DAVID SMITH 6th Dan Kung Fu, Black Belt Karate. Technical advisor to the A.M.A and member of the EHGA (European Hung Ga Assoc).
The Dictionary definition of Motivation is "To give incentive to" and I know of no other person who embodies this definition so thoroughly and wholly. Andy Milton is somebody that I believe, embodies this definition so succinctly, that whoever he comes in contact with, can`t help but feel empowered and energized to seek out the best for oneself. I have known Andy for over 20 years and he has never ceased to amaze me with the amount of studies he has undertaken in order to achieve and steer his life toward the path that he is walking today. It has been a pleasure to walk this path with him and continue along the path of continued success into the future and beyond. I am therefore very proud to name Andy and to thank him for his help and guidance that he has so selflessly offered.
SARAH - WILTSHIRE
I attended with Andy due to having a severe phobia with birds. This was causing me every day anxiety and worry. I was fortunate to have one on one coaching with Andy and was amazed to find that I no longer fear birds and can even hold one. My holidays abroad have changed in that I can sit outside and eat a meal without being afraid a bird would come close to the table and I would have to leave. Also as a result of this personal development I now realise I can achieve a lot more in my life that I thought was possible before this coaching took place.
MARY HUGHES - BUSINESS OWNER
This was an extremely enthusiastic and energetic day and the whole day was very informative but also great fun. I will certainly be recommending this seminar to all my friends. This changed my life and made me get up and do what I had feared doing. I am less stressed with my life and more focused on achieving what I set out to do and have found huge success in my life.